Investigating on the Internet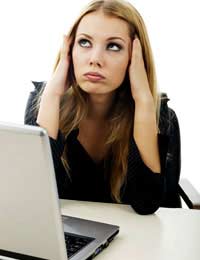 In the past decade the potential of the Internet for investigating others was unleashed. Today information on individuals, families, companies, organisations, schools and much more is available online, as are individual records pertaining to such things. With some simple tips, you can begin investigating on the Internet both quickly and efficiently.
Search Engines
Search engines are online tools that allow you to enter keywords (the words which you are looking for) and then they trawl through the web finding sites which match these words. This seems straight forward, but there are some hints that will help you narrow down your results and spend less time wading through the thousands of "hits" (matching web pages) that are returned. For example, using "and" between words will help you find pages that only contain both words, for example "cats and dogs". Using "or" will find you many more hits since you have directed the search engine to find you any page that contains the word "cat" or "dog". You can also direct a search engine to find phrases by using inverted commas, for example typing in "Lewis secondary" will find you only pages that have those two words right next to each other while Lewis secondary (without the inverted commas) will likely return any page that has both words on it, though not necessarily as a phrase.
Evaluating Sources
Once you've got pages and pages of hits matching your keywords, you'll need to sort through them and determine which ones you can trust. To do this you must evaluate each hit as a potential source of information. Important things to look for include the title of the page, if it is part of a recognised site (such as a government or university website), if there is contact information for the author, if sources of information are cited on the site (so that you know where they got their information) and if the organisation or author's qualifications are stated (so that you know why you should trust their information). You should also take the time to investigate the purpose of the site so that you can be sure that you are not simply falling for marketing or sales techniques.
Staying Safe
Unfortunately on your quest to find information you'll likely run into some less than savoury scammers and schemers. To avoid any untoward situations, stay safe by adopting the attitude that unless they can prove themselves, you don't need to work with them. Never pass out sensitive information such as your full name, family names, date of birth, financial information or home contact information. Also be very wary of emails full of links. Following these links will likely lead you to a fake website that exists solely to get your information and possibly even to steal your identity. This does not mean that viable individuals and companies do not exist on the Internet, but it does mean that if you are going to investigate others on the Internet you'll need to investigate the tools you might use first.
Investigating on the Internet can be quick and efficient, but it can also be risky and downright dangerous. Become comfortable with using search engines and evaluating sources, and if you still need help them begin to investigate and vet online companies willing to do the work for you. If in doubt, simply log off and walk away until another day.
You might also like...