The Police and Public Records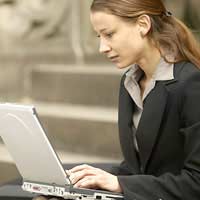 The Freedom of Information Act is effective throughout England, Wales and Northern Ireland—and a very similar statute exists in Scotland. The Act requires any public body to disclose upon request the data you seek, as long as the information is not lawfully exempted. Requests for environmental information are also covered by the Environmental Information Regulations.
Police Publications
Police publications and records databases are rich data troves from which journalists regularly retrieve material they then analyse for patterns or newsworthy stories. You can follow their example. Individuals who come in contact with the police as the result of road accidents, crime, traffic violations, or neighbourhood complaints, often provide accurate information about themselves that can prove useful when you are tracing someone or conducting a background investigation. Businesses' contracts with the police and other government bodies can also contain details of interest.
The police will not release information to you in violation of the Data Protection Act. You also cannot obtain information the police are lawfully permitted to withhold in accordance with the Freedom of Information Act. A legal exemption would apply if by withholding all or part of the data the police would prevent crime, protect an ongoing investigation, ensure the apprehension or prosecution of criminal offenders, or serve the interests of national security. When the information you want is exempted, the police will not even be able to confirm it exists. Don't be alarmed if you don't immediately recognise the possibility that records you request will be exempted from disclosure. You won't have any way of knowing about many ongoing investigations or law enforcement policies.
Before submitting a request for public records, check to see if the information is already published. Look at the appropriate police agency's website for routinely issued reports that might cover your topic. The Freedom of Information Act does not require the police to respond to a request for information that has already been made public. If necessary, you will be directed to the appropriate publication scheme. Police records of historical interest can sometimes be located at the National Archives. The website for the Office of Public Sector Information includes a search feature and can help you learn where to look for many types of government publications.
Contacting the Police Authority
The Association of Police Authorities website includes a map with links to each local police force. You can also type into an Internet search engine the phrase "Freedom of Information" + the name of your local police agency. Your search results will probably include a web page with instructions on how to submit your Freedom of Information request to the police authority.
You can simply write a letter or send email to the police agency you believe possesses the information you need. Explain what you want and include your name and address. However, if the agency uses a form designed specifically for Freedom of Information requests, the form will help you define your objective and is well worth using. Although you may prefer to write a letter, you won't automatically think of all the relevant details the form will prompt you to provide. The specified form will clarify your inquiry and expedite the processing of your request. Remember to indicate whether you would like to obtain information in hard copy, in digital format, or by inspecting it in person at the police station.
Asking for the information about you that is held by a public authority such as a police agency is referred to as the assertion of your "right of subject access." You must first provide the required proof of your identity when you make a request for subject access information. You cannot ask for this confidential data on behalf of someone else. A fee is charged for subject access applications, which can take several weeks to process. You'll be able to learn if there is information about you on file with the police agency. You can obtain a copy of the records, an explanation of how the data is being used, and information about how and why it could be released to others.
Appeals
Advice about compliance with the Freedom of Information Act is provided on the
Information Commissioner's website
. If the police or another public body withholds the information you ask for, you can file an appeal with the Information Commissioner.
If you're dissatisfied with the result of your appeal to the Information Commissioner, then you can take your appeal to the Information Tribunal. There is no information tribunal in Scotland, where the ultimate decision on whether records can be released rests with the Scottish Information Commissioner.
You might also like...