Spy Terms and Codes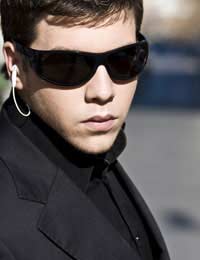 The world of espionage is filled with terms and codes unique to the business of spying. From technical jargon to slang terms, acronyms to established codes, new-comers to intelligence operations will likely find themselves swimming in speech that they don't understand. To help you navigate the vocabulary of spies, we've put together this handy glossary of common spy terms and codes.
Acorn: Slang term used to describe someone performing an intelligence function.
Action Officer: An officer designated to perform a specific act during a secret operation. Often these acts take place in enemy territory.
Agent: An individual working for an intelligence agency.
Agent Provocateur: An undercover agent who becomes friendly with, and usually wildly enthusiastic to, a target in the hopes of getting that person to self-incriminate through words or deeds.
Asset:A secret source. Usually refers to a person or agent.
Black Operations: Operations carried out in secret and without connection to the agency or organisation which has ordered them. Sometimes shortened to "black ops".
Blowback:Unintended consequences of a given activity (or of the spying itself).
Blown: Detected (as in "the cover has been blown").
Burned: A surveillance agent who has been discovered by his or her target. This may occur if the agent and target make eye contact.
Cover: The persona created by a spy working undercover. This may include fictitious biographical and historical data as well as image and personality.
Clandestine Operation:An operation designed to remain secret.
Code: A system of communicating via symbols, marks, patterns or other obscured messages.
Compromised: Agents or assets who have been discovered and can no longer carry out their intelligence functions.
Dead Drop:A secret location in which materials may be left for others to collect when possible.
Deep Cover Agent: a spy who is permanently undercover. Agent Provacateurs may be deep cover agents.
Defector: An individual who renounces their original agency or country. Defectors usually flee to historically enemy agencies or countries, though some may remain in place and effectively become double-agents.
Double-Agent:an agent simultaneously working for opposing agencies.
E & E Escape and evasion.
Honey Pot:A female agent who specialises in using romance or sex to gain information or compromise a target. Mata Hari was a legendary honey pot.
Mole: An individual who infiltrates an organisation or agency. Defectors may become moles if they stay in place.
Nugget: The bait used to attract a potential defector from an enemy agency or country. Political asylum may be offered as a nugget.
Open Source:Information that can be gained from documents open to the public.
Operative: An agent working in the field (outside of an office).
Pavement Artist: A surveillance specialist who operates outside, usually on foot.
Peep: A photographer.
Rabbit: The individual who is the object of surveillance. May also be known as a target.
Rolled Up: An operation that ends with an agent's arrest.
Safehouse: A secret location known to be safe and used by agents.
Sleeper Agent: A deep cover agent that is currently inactive or not gathering intelligence.
Surveillance: The act of keeping watch on a particular target.
Target:The individual who is the object of surveillance or investigation.
The Take: The information that is ultimately gathered by an intelligence operation.
UNSUB: Short hand for "unknown subject" that emerges during surveillance activities.
Walk In A volunteer or individual otherwise unsolicited by existing agents or agencies.
Watch List: A list of individuals routinely targeted by surveillance operations.
You might also like...