How to Become a Private Investigator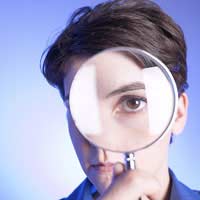 With the police and other security services offloading more of their investigative work onto specialist units, private investigation is a growth business area. We present a guide to become a private eye.
What Do Private Investigators Do?
Having been given an assignment to spy on someone by a mysterious stranger our wisecracking private investigator dons their hat and trench coat and heads out into the shadows of the city to follow their target into a web of intrigue and danger.
The reality is much less exciting than this romanticised and somewhat clichéd view but it is not necessarily less interesting.
The role of the real life private investigator is to undertake undercover enquiries for a wide range of clients. These might include insurance companies, local councils and government, solicitors, as well as private businesses and individuals. Organisations such as credit agencies, charities and banks also all employ in-house investigative staff.
The enquiries themselves might range from family issues surrounding divorce or adoption to business investigations into money laundering or fraud. Unlike the fictional private eye that spends most of their day roaming the streets with their face hidden behind an out-sized coat collar, it is normal to spend a lot of time on the computer. Typical responsibilities for an investigator could include:
background research
surveillance
investigating fraud
tracing missing persons
personnel vetting
investigating commercial piracy
One way in which the real life investigator is similar to their fictional cousin is that the work is often done alone on a self-employed or freelance basis, with the investigator having to produce their own reports, maintain your own accounts and perhaps work irregular hours.
Whether you would also operate out of an office with your name etched on the frosted glass door and employ the services of a loyal but long-suffering secretary would be entirely up to you.
What Skills Do You Need?
To pursue a career as a private investigator successfully you would likely need a number of different skills in accordance with the varied nature of the role. These will likely include:
good spoken and written communication skills
strong observational and analytical skills
a logical approach to work
self-reliance and motivation to work independently
good computer skills
some legal knowledge
business knowledge if self-employed
honesty and integrity
patience and determination
empathy with clients
Training and Experience
First time private investigators cannot simply begin their new career by setting up their service and expecting the calls and visitors to start flooding in. Without first obtaining appropriate experience and qualifications it would be difficult to attract clients and offer a decent service.
First of all it is expected that you will have a good standard of education, a clean police record and a driving licence. If you have a background in a legal or security related field – such as the police – then you will have a distinct advantage. Many private investigators are ex-police officers that have left the police force and set up on their own.
Secondly, it is strongly recommended that you seek training and experience. If you are able to find employment with an investigative agency then it is likely that you will receive on the job training from your employer. If, however, you plan to work independently or apply for a role as an in-house investigator with a company then you will need to research your own training.
The first port of call should be the Association of British Investigators (ABI) and the Institute of Professional Investigators (IPI) who both provide details about appropriate courses and where they being offered.
ABI, for example, details a 1-day Private Investigator course and a range of specialist surveillance courses. IPI offers a four-part foundation course as well as well as more specialist courses on useful areas such as fraud, money laundering and setting up a business. The Academy of Professional Investigation (API) offers an advanced distance-learning course.
Legal and business training would also be useful in supplementing your investigative courses and will look good on your CV when attempting to attract future employers.
If you are considering offering your services on a freelance basis then try contacting local investigators directly to enquire about potential work shadowing opportunities or vacancies. Don't be dismissive of any more menial work offered as it all amounts to good experience. The Association of British Investigators (ABI) website includes a list of investigators.
You might also like...