Your Legal Rights as an Employee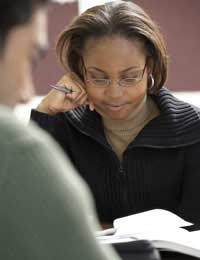 If you are an employee then you have an employment contract. The contract can be in writing or it may be a verbal agreement between you and your employer. Contracts of employment are sometimes referred to as engagement letters.
Within two months of your starting date, you're entitled by the Employment Act to receive from your employer a written statement of the terms of your employment. The statement must include your employer's name and your date of hire, pay rate and frequency, work schedule, job title, work location, duration of work if temporary, and both parties' requirements to give notice of termination. The written document must also state whether any collective bargaining agreements apply to your job, and it must contain information on your entitlement to holiday, sick leave, and pension benefits.
Changes
If there are any changes in the terms of your employment, the law requires your employer to notify you within one month of the effective date of the changes. You can refuse to agree to the new terms, but your employer might simply terminate your employment. If you then file a claim for unfair dismissal, the Employment Tribunal will determine whether your employer acted fairly.
Your employer must also provide you with an itemised statement of your pay and deductions no less than once per year.
Many companies issue procedural manuals or post work rules at the job site. Companies that employ more than 19 people are required to specify any applicable disciplinary rules and a grievance procedure for workers.
Many of your legal rights as an employee are specified in the:
Employment Act
Employment Rights Act
Employment Relations Act
Working Time Regulations
Equal Pay Act
Sex Discrimination Act
Health and Safety at Work Act
Fire Precautions Act
Data Protection Act
Rehabilitation of Offenders Act
Human Rights Act
For example, employment laws cover workers' rights to parental leave, family emergency leave, and application for flexible work schedules for those with parental responsibility for very young children.
The first step in any investigation of your rights as an employee should be to familiarise yourself with the applicable laws. Don't assume colleagues, union representatives, or your employer will always provide you with information that is 100 percent accurate. Complex laws are subject to misinterpretation. It doesn't make sense to risk your job before you know the facts.
When investigating your rights, you'll need copies of your employment contract, your itemised pay statements, and the company's work rules or employee handbook. You can compare these documents with information and publications about employment law available through the Department of Trade and Industry and Directgov websites. You can also obtain free, confidential advice about your legal rights as an employee from the Advisory, Conciliation and Arbitration Service.
If your investigation leads you to believe your employer has violated your rights, you can bring a claim before the Employment Tribunal. Accidental injuries on the job and work-related illnesses resulting in the loss of more than three days of work must be reported to the Health and Safety Executive. If you're injured on the job through the fault or negligence of your employer, you can file a civil claim for compensation. We explain how to compile evidence to prove your claim in Investigating Civil Claims.
You might also like...