Termination, Redundancy or Retirement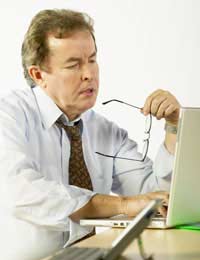 Your employment contract should spell out the provisions for the termination of your employment. You can, for example, be dismissed when your contract expires. If your employment contract is violated, you can file a claim for wrongful dismissal.
The law permits your employer to terminate your employment because of your misconduct, your inability to perform the work described in your contract, your disqualification for your job, legal prohibitions, or other justifiable reasons.
The law also specifies that you cannot be dismissed unfairly. If you are let go for disciplinary reasons, in order to ensure your dismissal is fair, your employer must follow disciplinary procedures established by statute. An unfair dismissal can be one that is based on your race, sex, sexual orientation, religion, spiritual belief, or disability. Other unfair reasons for termination include your:
Trade union membership or activities
Whistle-blowing with regard to workplace health and safety regulations
Political activity or opinions
Exposure of wrongdoing in accordance with the Public Interest Disclosure Act
Pregnancy disability
Demand for lawful entitlement to minimum wages
Refusal to work on Sundays in specified circumstances
Assertion of legal rights
If you believe you were terminated unfairly, you must bring your case to an Employment Tribunal within three months.
Redundancy
UK law permits your employer to make you redundant when your employer's business closes permanently or temporarily at every location where it operated or only at the location where you worked. The law also allows your employer to dismiss you when fewer workers are needed to perform your job.
If your employer sends you home without pay and without work for four weeks in a row (or for six weeks out of any 13-week stretch) you can notify your employer and file a claim for tax-exempt redundancy compensation. This is true even if your employer specified in your employment contract that you could be laid off when work was no longer available. However, you must have worked for your employer continuously for at least two years before you are eligible for redundancy compensation. You cannot file a claim if your employer at least offered you another position that was similar to the one you held.
Redundancy payments are not available to individuals who are self-employed or those who are partners in a business.
The Employment Tribunal handles disagreements about the correct amount of redundancy payments.
If your employer cannot or will not pay, you can submit your claim to the Redundancy Payments Office of the Insolvency Service.
More information about employment law is available through the Department of Trade and Industry's website or helpline. You may want to seek the advice of a solicitor who specializes in employment law. Most will consult with you briefly about your situation free of charge.
Retirement Planning
Today, many people are concerned about whether they're saving enough to maintain their standard of living in retirement. There is a growing trend for employers to reduce or eliminate their contributions to employees' pensions, which puts the burden of saving for retirement squarely on the shoulders of workers. Unfortunately, those who have difficulty meeting day-to-day expenses often find it impossible to make saving a priority.
Be sure your retirement savings—the combination of your State Pension if you qualify, any employer pension scheme to which you're entitled, your personal savings, home equity, and other investments—will last as long as you live. Of course, like many retirees, you could find it necessary to supplement your retirement savings by continuing to work at least part-time.
The younger you are when you begin to save for retirement, the less you'll need to save from each paycheque. If you wait until you're in your fifties to begin saving, you'll need to set aside nearly half of your income for retirement.
The Department for Work and Pensions website explains the qualifications for a State Pension. You can also get information by calling the State Pension helpline. If you'd like to obtain an estimate of the future value of your combined State Pension and private pension provisions, contact the Pension Service and ask about free "combined pension forecasting."
You might also like...