Investigating Employment Discrimination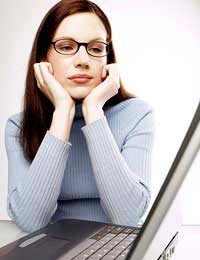 Discrimination in the workplace is unfair can adversely affects both those who are subjected to it and those who must witness it. Many people fear that if they complain of discrimination at work they may lose their job and in effect be punished for being a victim. In reality there are laws that protect victims of employment discrimination and though those who discriminate may ignore them, those who are discriminated against can invoke them for their own protection. Whether it is due to disability status, race, religion age, gender or anything else, employment discrimination is wrong and victims must act to end it.
Investigating Employment Discrimination
Investigating employment discrimination can be a frightening, frustrating experience. Those who are being discriminated against may not want to investigate or invest any more time in an employment situation that they must. However, investigating discrimination in a place of employment does not necessarily involve covert operations or anything dangerous. Instead, it can be as simple as finding out what the company's policies on disability, racial, gender or religious discrimination are. It can also be as simple as writing down all of the details of instances in which discrimination is believed to have occurred. Recording where and when it happened, what was said and done and who was around to witness it are all details that will be important if an individual needs to establish proof or a pattern of discrimination. It may well be though that the individuals who are acting in a discriminatory manner will not take kindly to the idea that someone may be investigating or documenting their behaviour, so anyone who is considering these activities should take all due care to ensure their own health, safety and well-being.
Discrimination Law in the UK
Most companies today do have policies developed on discrimination related to age, disability, religion, race, gender and more. However, even if there are not policies in place in a particular office or work space there are laws governing these kinds of discrimination as well. For example, the Employment Equality Act (Age) Regulations 2006 protects people aged 50 and over from being discriminated against in the areas of employment and education. The Disability Discrimination Act (DDA) of 1995 prohibits discrimination on the basis of disability in employment. The Race Relations Act 1976 protects individuals from being discriminated against in employment on the grounds of colour, race, nationality, religious beliefs or ethnicity and the Employment Equality (Religion or Belief) Regulations 2003 also forbids discrimination in employment due to religion or belief. The Sex Discrimination Act 1975 protects individuals from being discriminated against in employment due to sex/gender. Unfortunately these pieces of legislation can be complex, so individuals who believe that they have suffered from discrimination in their place of employment and have made notes or other records of the pattern of discrimination should consult a solicitor experienced in employment law to determine if there is any legal recourse to their situation.
Investigating employment discrimination and discrimination law is a serious undertaking for those who believe they are being discriminated against. However, it is also important to understand and document the situation as fully as possible for the best chance of substantiating a discrimination claim.
You might also like...