How Are We Being Monitored?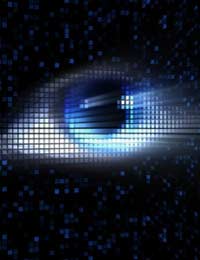 Most of us are aware that we are being monitored and our personal information collated and processed, but few realise the true extent.
Surveillance Society
Although the surveillance system in place in Britain represents, "one of the most significant changes in the life of the nation since the end of WW2," according to one House of Lords report, true to its covert nature it has taken hold in British society in a silent, stealth-like manner.
Before most people have realised what's going on, 'pervasive and routine' electronic surveillance and the collection and processing of personal information have almost become the norm. Nevertheless, many people are still unaware of how deep the wires of surveillance practices and data collection processes run.
Tools of Surveillance
Our behaviour and personal data is now being monitored and logged using a multitude of different 'tools' including:
4.2m CCTV cameras
Shop RFID tags
Chips in debit, credit or shop loyalty cards
Electoral roll
Telephone and e-mail
NHS records
Hidden cameras and bugs
Internet cookies
London Oyster cards
Shop Loyalty Cards
Some forms of surveillance have a surface user function, whilst operating on hidden surveillance level. Shop loyalty cards reward our 'loyalty' with free gifts and money off, but at the same time are helping to build up a profile of our shopping habits and personal information for the company's own use.
There are worries that such information could soon be used to determine shopping habits by matching products to demographic information, and then lead to offers being tailored to individual customers.
Credit and Debit Cards
Credit cards and debit cards are also exploited in a similar manner. Companies are able to log data on our spending patterns and customer reliability. They are also able to monitor where we are at any given transaction.
This information can have positive benefits for us, as it can be used to help identify whether theft or cloning has taken place. But as with a lot of this data, if not looked after it could also be used maliciously. For instance, a politician's credit card data was leaked to the press in attempt to damage his reputation by highlighting their alleged excessive alcoholic purchases.
Oyster Cards and Mobile Phone Data
Data from Oyster Cards that were introduced into the London underground system to help increase the flow of passengers can be used by police in criminal investigations. If a criminal uses an Oyster at a particular time and location then it can be cross-referenced with Tube station CCTV to establish a photo link.
Mobile phones are also a popular tool in police surveillance. The police can obtain lists of calls made to and from the mobile of a suspect in a particular case, and also use it's communication with particular mobile masts as a way of defining their location. This technique proved vital in convicting Soham murderer Ian Huntley, for example.
Electoral Roll and NHS Database Information SourceThe electoral roll also has also served an alternative function as an information source, albeit for less responsible people than the police.
Once you register to vote in this country – and it's illegal not to – your details are added to the electoral roll, a public record of where every voter lives. Available at the local library, this has long proven to be a goldmine of information for marketing people, junk mailers and journalists.
Although access to our medical records is carefully restricted, privacy campaigners are concerned that the new national NHS database, which brings together all individual systems, will prove vulnerable to security breaches from abuse.
Monitoring from the Skies
Google Earth and its 'Street View' map facility both sparked controversy amongst the public, some of whom saw the provision of detailed views from above and in front of properties an invasion of privacy. However, what is perhaps more concerning is that Google Earth only hints of the level of monitoring from the skies available to the military and intelligence communities.
The Future of Surveillance
In the future, surveillance techniques look likely to become even more sophisticated and invasive.
The devices that are currently causing the most concern are special listening gadgets that can be installed in places like street furniture and offices in order to tune into any crime or anti-social behaviour, and Radio Frequency ID (RFID) tags.
RFID tags are small wireless devices that emit signals that can be picked up by remote sensors. There are fears that soon they could be used to monitor every item bought from a shop. Even more controversially they have even been tried out in California as a means of tracking school children.
Furthermore, in the name of the fight against crime and terrorism, a massive government database containing details of every telephone call, e-mail and time spent on the Internet by the public is in the works.
You might also like...
all i want is all of my elise gingerich at yahoo emails returned to me by the freaking yahoo corporation is all! i don't care if i'm monitored not really. yes being monitored is a bit intrusive but i guess that's just the way this world works these days is by intrusive monitoring i guess. i just want all of my elise gingerich at yahoo emails back from yahoo is all. i also want to know who the hell my nut case cyber stalker named producer lindsay show is too! that would be nice if i knew who the hell my nut case cyber stalker named producer lindsay show was too!
Lizzy
- 31-Jan-13 @ 4:16 AM
This is getting ridiculous, whoever is going to monitor us to spy for no good reason, I swear someone will get them in jail! >:(
Melly
- 7-Aug-12 @ 8:05 PM
I wouldn't mind so much if it was also used for good, like tracking lost children. But it's used as listed to track crime. Our world spends so much money on bad let's invest for the greater good. Forget trying to change what's bad.
sarah
- 17-Mar-11 @ 6:55 AM