How to Join MI6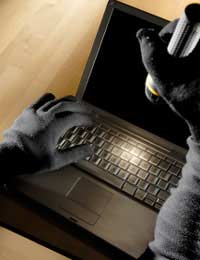 Joining MI6 was until recently an operation as covert as the organisation's official business, but now applying to become a spy is simply a matter of filling out the right application form.
Non-Convert Application
Traditionally you don't choose to work for the Secret Intelligence Service (SIS), or MI6 as it's more popularly known, the service chooses you. Potential spies were often identified from behind the cloisters of Oxford and Cambridge and then tapped up surreptitiously.
Alternatively job applicants might arrive for interviews without any idea who their potential employer might be and only ever find out if they pass through the various rounds of recruitment successfully.
Recent years have, however, seen a very significant change in the intelligence agency's recruitment policy. Believing secrecy at the recruitment stage to be counter-productive and talent-spotting to be too labour intensive, MI6 now find their spies in a more straight-forward and transparent manner, much like their sister service across the Thames, MI5. Likewise they also now have their own website rather than just a mysterious PO box number.
Discretion
The application process may be more straightforward these days but that doesn't mean MI6 have also curtailed their fine art of selection. They are no less particular about the type of candidates they are looking for and keen as ever to dissuade "thrill seekers and fantasists" looking to follow in the footsteps of James Bond.
Successful candidates still need to be very discrete - it's one thing to have a hugely exciting and impressive job but then to have to keep any mention of it limited to your nearest and dearest is an enviable skill in itself. Show-offs are therefore as welcome as would-be 00-agents.
Besides being averse to the limelight, SIS employees are expected to be motivated problem-solvers who are good at building relationships, exhibit strong intelligence and have a healthy interest in international affairs.
Broader Recruitment
As well as keeping a particular eye out for specialists such as linguists – particularly in Arabic – and computer experts, the SIS is also looking wider in terms of the sex and ethnicity of its potential employees.
It is now accepted that the white males from privileged university backgrounds that have historically formed the backbone of the security services are not naturally suited to all foreign security threats, not least those posed by Islamic extremists.
The service is keen to recruit more staff from ethnic minority backgrounds not simply because public organisations should be reflective of the society they work on behalf but because of the valuable insight and understanding different ethnic minorities bring - and because they want people that look the part. MI6 have said they are keen to recruit from the Muslim community. Women are also in greater demand.
Recruitment Process
The SIS can't afford to choose the wrong person and so recruitment process is a rigorous process that can take as long as nine months for successful applicants.
Up to 80 per cent of applicants fall at the first hurdle, the online application form, and often for trivial mistakes such as failing to answer the questions properly. Half of those selected for first interview don't make it any further and then 50 per cent of the remainder don't make it beyond the second.
Those that manage to make it so far still have to face an assessment course and then an intensive personal vetting process.
Before you even think about starting this journey you have to make sure you passport confirms you are a British citizen, that you have a 2:2 degree or above and haven't indulged in any recreational drugs in the preceding 12 months.
Perks of the Job
If you would feel a great sense of purpose and pride in the idea of protecting the security and economic well-being of the United Kingdom from threats such as terrorism, drug trafficking and regional instability then it is certainly worth all the effort.
In being centred on foreign intelligence gathering it is not surprising that one of the perks of the job is the opportunity to travel. An SIS officer may be expected to spend months in a particular country soaking up its culture. The SIS is also noted for the warmth and friendliness of its working environment.
Weighing down the numerous attractions of a role within the SIS might be a concern for danger, a common presumption for which James Bond and his 'licence to kill' can share at least some of the blame.
The safety of MI6 staff reigns supreme and they are not asked to do anything they are not comfortable with. Even if they did fancy the idea of having a concealed weapon about their person it wouldn't be their domain to do so. On occasions where action is required specially trained operatives would be contracted in, usually ex-special forces members.
You might also like...
hi I'm Italian guy live in London , I'm in here to aske for help , please anyone, I find out the somebody whiteout my permission implemented an electronic device inside my head , please help I went at hospital but they seyd nothing come out on X-ray , pleas anyone knows how to stop this device working, he makes radio noices that bader me , I'm going crazy, some people have been spying me for very long time now
no
- 11-Sep-17 @ 10:47 AM
I am 14 years old and I have been doin French for 3 years and Spanish for 1 year. Just now I am teaching myself russian. I am loyal and trustworthy. I'm not so bothered about getting a lot of money just doing the job matters. Hope I can hear back soon
Lilo
- 8-Sep-17 @ 9:52 PM
This man assisted me in hacking my daughter phone remotely so I gain access to all his social media account, it really helped as a strong monitor in order to ensure her safety and caution. He is a good hacker that delivers in 12hrs or less. You can email him via captainspyhacker2 AT gmail DOT com Also hacks at very cheap
Flory
- 1-Sep-17 @ 2:13 AM
I'm 11 and my life's ambition is to be an SIS secret agent because I am willing to fight and protect my country. I speak seven different languages. But can you apply as a person of my age????????????????
Sky
- 11-Aug-17 @ 2:21 AM
Can an 11 year old join up if they have the right training because my daughter so desperately wants too. She speaks Spanish Italian Japanese English Arabic Swahili and mandarin so I'm just wondering.
Sky
- 11-Aug-17 @ 2:09 AM
Millyyy - Your Question:
How old should one be before deciding to apply for a role to work at MI6?
---
Our Response:
There are opportunities for school leavers as well as graduates at MI5 and MI6 - take a look at their websites for more information.
DIYSpy
- 8-Aug-17 @ 10:26 AM
How old should one be before deciding to apply for a role to work at MI6?
Millyyy
- 5-Aug-17 @ 6:57 AM
Im a 20 year old boy who is in a struggling family.i have always dreamt of joining MI5 to become an agent,i do not speak much of the languages.....i would be happy to be one of the recruited people in MI5 AND MI6 TO PROTECT THE COUNTRY'S BENEFITS and im also a trustworthy person and i promise to protect it as much as possible andim from the kingdom of Lesotho
Sonick Hokan
- 2-Aug-17 @ 9:05 PM
Im a 20 year old boy who is in a struggling family.i have always dreamt of joining MI5 to become an agent,i do not speak much of the languages.....i would be happy to be one of the recruited people in MI5 AND MI6 TO PROTECT THE COUNTRY'S BENEFITS and im also a trustworthy person and i promise to protect it as much as possible
Sonick Hokan
- 2-Aug-17 @ 7:35 PM
I'd love to be part of something like this, I've always had a passion to be a spy and serve my people great kindness and trust. I'm dedicated and love to learn knew things, I understand the consequences of this being a spy and what it could cause, if I was picked to be a spy or given a trial at least, I would appreciate it. Thanks
Sid
- 21-Jul-17 @ 2:58 AM
Is My Dream To Be An Agent, I Am Fearless, With A High Degree Of Wise, My Service And Loyalty To The Kingdom 100 per cent
John Simon
- 3-Jul-17 @ 9:40 AM
I am not saying I am good,but at least give me a trial to participate in the screening phases...I know as a foreigner I have no chances but something tells me to try...I look forwardto hearing from you
Ghost
- 19-Jun-17 @ 4:57 PM
I am 11 but very efficient, reliable and incredibly good at fighting and undercover work.
I really want Be secrect agent helping the country..be somebody in life
donato
- 12-May-17 @ 9:09 PM
thought I would be able to join unfortunately im a 21 year old Zimbabwean so im damned... loved thisjob ever since.
urboe
- 11-May-17 @ 11:45 AM
Recruit me, because i know what im doing AND CAN BE VERY SECRETIVE.
Izaak
- 4-May-17 @ 2:43 PM
i am want so spy because this my ambition and so pleas help me for this
lans
- 30-Apr-17 @ 4:05 AM
I am 18 years old.I am dedicated and loyal.Iwill become an UK citizen next year.if given a chance I will makes a good recruit.
daniel
- 1-Apr-17 @ 9:09 AM
I would like to join the M16 in the fairly distant future. right now I am just 14, and I'm pretty sure I have to be at least the age of 18 to join. Personally I think I would make a fairly good agent. I know Urdu, English(obviously) and have most of the languages Arabic and French, i am in the process of learning Mandarin Chinese. After a few months of preparation I believe anyone can be prepared enough to work in the MI5 or MI6.
Anonymous
- 1-Apr-17 @ 4:01 AM
living like a no mad day to day origins N.I. takin most drugs and able to control the highs and lows, also no ties or anything or anyone to stop me except the law! open to every religion, but i stick to my own religion, yes i was a criminal, i know the difference from right and wrong, but will do anything for my beliefs no matter what anyone else says, always be prepared.
Smith
- 12-Mar-17 @ 8:22 PM
I would love to join mi6 but I have no qualifications or any think like that but I think I could be a great team member for my country so if there's a way I can join please help
I'm Lee and I'm 24. I know MI6 probably won't be recruiting people from a comment page, but you never know, anything can happen. Not saying I'm brilliant at everything. But I love my country, patient, trustworthy and Above all a great leader and decision maker. But, being SIS, you probably already know that.
Lp10
- 3-Mar-17 @ 7:28 PM
Im 13, i know your not going to take me in. But however, i have always wanted to be a field agent working undercover. Im loyal. Patient. Dedicated. I know how to fight which will be great for the field work. I know im young but I KNOW im going to someday become the best spy ever.
i hate to break it to you but you are nowhere in front of the indian para commandos.....so sorry joining mi6 is the last thing i would do .
alex
- 20-Feb-17 @ 12:40 PM
I want to join in mi6 as a secret agent.please give me chance to join it. Please. Yours obediently
Raj
- 15-Feb-17 @ 10:50 AM
Is a degree absolutely essential? Have 10 years military experience currently working in Iraq and a good understanding of Arabic. But no degree. Yet
Matt
- 3-Feb-17 @ 8:06 PM
I want to find the answers to the endless questions I have
Help
- 30-Jan-17 @ 11:01 PM
I'm 14 15 in march and I would try my hardest to keep the united kingdom safe im studying at wales and I'm good at working In Groups
Tommo
- 21-Jan-17 @ 7:52 PM
I am 15 years old,and studying in England.I want to be an agent in MI6 as my mother was, but not as a spy to betroyed another country...I have beentraining as a special agent in 4 years time.I am good at fight,to memory all the thing,philosophy,write poems,horse-riding,music,languages,phychology...... I would like to protect Britain and China.my uncle holds some secrets in China.What is important, I will fight with ISIS,and make this organization disspear from hurtiing the good people.
Ethelrine
- 19-Jan-17 @ 3:14 PM
I haven't got a degree or any a levels but I know that I can be a good spy.
zak
- 16-Jan-17 @ 9:15 AM