Going Undercover Online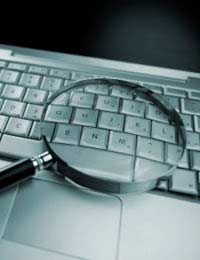 Going online is a very public affair in which browsing habits and even emails are monitored, but there are ways of maintaining a degree of privacy on the web.
Surfing is Not Anonymous
You might be alone at your keyboard, safe in the privacy of your own home, but as soon as you go online you enter the public sphere, and it's no use trying to slip by unnoticed because everybody knows very well who you are.
You see in order for you to access any website your computer has to broadcast a number of details about yourself.
These include:
the computer's operating system - such as Mac OS X or Windows XP
the computer's regional and language settings
your connection's 'host name'
your IP address
the referring page – if you reached the page via a link then the address of the previous page is revealed
All of these details are recorded in log files and analysed by specialist programs. If they so wish the website owner may decide to trace their visitors, find out how often they visit, what other sites they go to regularly and which words they commonly search for. They may also choose to store special 'cookies' codes on their visitors' machines so that they can keep track of them.
Why Go Undercover Online?
Some surfers may worry that this allows their personal information to be accessed by government monitors or used by a criminal to hack into or attack your computer. Webmasters and administrators can exploit this security exposure to 'grab' your email address and other info from your browser. Such data can then be used to add your name to spammer email lists. Others simply see it is as an invasion of privacy. Fortunately there are ways of staying anonymous online.
Invisible Browsing
One way of staying relatively anonymous online is to browse the Internet using Xerobank, rather than Firefox, Safari or Explorer for example. This secretive browser hides most of the data you normally surrender when online by sending it through a network 'cloud'. It also includes several privacy-enhancing add-ons. However, such disguising does come at a cost of reduced speed.
Another option is to relieve your self from your IP 'tag' by using a proxy address.
Proxy IP Addresses
It used to be that you were issued with a different IP address by the Internet service provider every time you went on the web. However, the broadband internet era has ushered in the fixed or 'static' IP address, which marks you out and is difficult to shake off. Although you may prefer to browse around anonymously but with a static IP address you are instantly recognisable, as are your surfing habits.
There are now many websites dedicated to providing lists of free proxy server addresses that you can use. Once put in place through your browser settings, the proxy server retrieves the web pages for you surrendering only its own identity to the sites visited using it, thereby acting as a shield for your own.
Email Encryption
If you are concerned about your emails being spied on by governments or criminals then you can opt to use a web mail service like Hushmail. When a user sends a mail using this facility their private information is concealed and the text is encrypted so no prying eyes can read your messages.
Although this is an effective way of protecting your email privacy from casual surveillance such encryption may ring alarm bells in the offices of security agencies, which presume you must have something to hide.
Social Networking Privacy
Social networking sites are a rich source of enthusiastic online consumers so it's probably not so surprising that some have resorted to exploiting their popularity for unethical commercial gain.
As part of its Beacon advertising programme, Facebook was revealed to have joined forces with retailers to find out what its members were buying so that it could then pass on this information to their 'friends'. This action was heavily criticised as gross invasion of privacy because the individuals involved were never asked or made aware this activity was taking place.
It is recommended that the best way of smothering privacy threats from social networking sites is to use an assumed identity when joining up. This may be a breach of the rules but the chances of being found out are very slim.
You might also like...
I find this watching information creepy! And I really wann know how to detect being watched by stuffed animals.
MelissaMelly
- 7-Aug-12 @ 8:08 PM
Curious why no ones left a comment maybe, paranoia. I find this info useful
2sweet
- 21-Sep-11 @ 7:24 PM