How Google is Watching You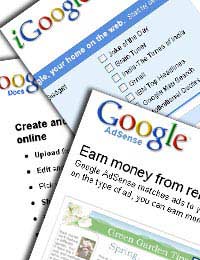 Google may have changed the way we obtain information and the way we view the world but we have been footing the bill for web innovation with our privacy.
The Trade Off
Google has granted us a great many benefits; we can obtain information efficiently, receive adverts tailored to our interests, and even roam the streets of the United Kingdom from our desktops. We don't pay for these services but it would be naïve to think there isn't a trade-off. While we use Google to monitor the world, Google monitors us. But how does it do this?
An obvious instance of this off is how the 'Street View' function of Google Maps allows users to view public and private buildings across the nation anonymously but with the tacit understanding that everyone else can have a look at where they live too.
Although unsettling and Big Brother-like, this is not 'active' surveillance like that already carried out by the millions of CCTV cameras watching over Britain because the photos that comprise 'Street View' were taken at one point in time and are already out of date. Google's more invasive monitoring techniques are not nearly as blatant.
Profile Building
The words you type into Google's search engine, for instance, play a dual role. They firstly used to help you to obtain the information on web you desire, but more surreptitiously they are also used to help define you as a user, because you can effectively build up a personal profile of someone based on their web browsing.
Once you have the information you are looking for, you move on to somewhere else. Google, on the other hand, stores this 'personalisation' data along with information that identifies the words to your personal computer.
Google further builds its profile of you by monitoring by downloading a 'cookie' to your computer that will then track your surfing habits across the web and report its finding back to its owners.
Why Does Google Monitor Us?
Google hosts a variety of internet-based services and products – aside from its search facility this includes GoogleMail, Google Earth, its social networking site Google Buzz, its web browser Google Chrome amongst others – but its main source of income has always been advertising, and the more it knows about you the more money it can make from advertising.
Google is an ardent advocate of the thepry that the more personalised the advert the more effective it is - which is quite true. Whereas off-line advertisement is always limited in its impact because it is only able reach a relatively broad demographic of certain TV shows or readers of certain magazines, the internet allows advertisers to target individual users.
Internet-Based Advertising
Google first put this idea into practice when it launched its 'interest-based advertising' system in 2009.
Interest-based ads are where the personal data collected from search commands, browse history and GoogleMail keywords is used to refine the ads that litter the respective user's amble around the web.
Rather than be distracted by adverts that are of no interest, the user is shown ads tailored to their supposed tastes. So if you've been researching a potential trip to Egypt then later on in your surf you may start noticing the appearance of adverts promoting hotels in Alexandria, even if by then you've opted instead for a weekend in Bognor.
Google wasn't the first to do this - rivals such as Yahoo and Microsoft had already started customising adverts based on past activities of particular web browsers – but this type of 'behavioural targeting' is only the tip of the iceberg for the Mountain View-based corporation.
Influence On-line and Off-line Lives
Its goal is to find out as much as it can about its users so that it can understand and influence their behaviour both online and offline. The company's chief executive, Eric Schmidt, envisioned a future whereby Google would not only be able to fulfil users' search requests but answer questions like, 'What shall I do tomorrow?' and 'What job should I take?'
The idea of a vested interest not simply influencing which hotel you book or the brand of dog food you buy online, but the decisions you make in the 'waking world' is for many a deeply unsettling one.
Data Power
Arguably more troubling is the idea of there being one vast data warehouse containing potentially sensitive user information because its owner wields tremendous power. However invasive and monopolising, Google's intention is to provide a more personalised service for its users, but priorities can change, especially when there are so many different bodies eager to get their hands on the archive.
You might also like...