Who To Report an Accident or Injury to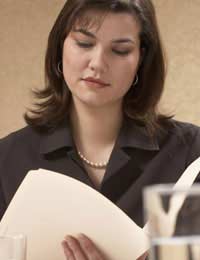 You will have an extremely difficult time proving a claim for compensation if you fail to report your accident or injury to the appropriate authority or file your civil claim within the required timeframe.
Road accidents should be reported to the local police authority and to your insurer
Medical accidents resulting in injuries require independent examinations by healthcare experts
Workplace accidents and injuries must be reported to your employer immediately—as well as to the Health and Safety Executive or local environmental health authority via the Incident Contact Centre
The company that employs you must maintain records of workplace accidents. If you're not confident your employer properly documented the incident you should write a letter to your employer describing the accident and your injuries. If you're self-employed, it's your responsibility to keep accident records and make reports to the proper authority. Accidents and injuries can be reported through the
Incident Contact Centre Website
.
Notifying Defendants in Writing
The entity or individual you believe should be held liable for your accident must be notified in writing and given adequate opportunity to respond. The letter you write to the responsible party, referred to as the defendant, should explain why you believe the defendant is liable and approximately how large your claim will be. Your letter must summarise the circumstances of the accident and the nature of your resulting injuries, and it must include a basic description of your financial losses. It should also include the name and address of the hospital or healthcare facility where you were treated for your injury.
Your letter to the defendant should request the name of the defendant's insurer and relevant contact information. It should also ask the defendant to forward your claim letter to the insurer. You should enclose a duplicate of your letter specifically for that purpose. If you already know who the insurer is, then you can send a copy of your letter directly to the insurer.
If you're working with an accident compensation company, any conditional fee agreement should be noted in your letter to the defendant. You should also mention any insurance premium you were required to pay.
The defendant must acknowledge your letter within three weeks. The response should provide you with the name of the defendant's insurer and ask for additional information about your claim as needed.
The defendant should be given 90 days in which to investigate your claim after acknowledging receipt of your letter. If the accident that caused your injury occurred outside England and Wales, the amount of time afforded the defendant to respond to your claim is normally doubled. Therefore, it's crucial to begin your claim process as soon as possible to ensure compliance with statutory time limits.
DCA
A good resource for planning and carrying out your compensation claim is the Department for Constitutional Affairs website. Its section on civil procedure rules contains a full explanation of the procedures for correctly notifying all parties involved in a civil claim. The site offers step-by-step guides to preparing for all of the following types of compensation claims:
Personal injury
Defamation
Professional negligence
Disease and illness
Housing disrepair
Save time by looking at the DCA website's "Pre-Action Protocol for Personal Injury Claims" page for sample wording of a letter you can use to notify the defendant of your claim.
Advicenow
Advicenow.org.uk
is a not-for-profit clearinghouse for information about specific types of claims and your legal rights. The site won a Plain English Web Award and features downloadable leaflets with titles such as "Personal injury," "Claiming compensation," "Medical accidents," and "Do I need a lawyer?"
You might also like...