Investigating Compensation Companies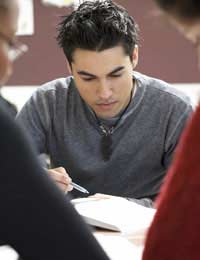 Accident compensation specialists, personal injury assessors, claims managers, no win-no fee companies, claim settlement firms—these are some of the terms used to describe companies that want to help you with your claim for compensation following an accidental injury. A claim can arise from an industrial accident, a traffic accident, an injury that results from a fall, or even medical malpractice. If you're considering asking for the assistance of an accident compensation agency, it's important to carefully investigate the quality of the services the company provides.
Some accident compensation companies assign all or most of the investigation of your claim to staff that are not solicitors. This reduces the business's overhead, but it can also impede your ability to obtain full compensation through the courts. If you need legal representation in court, you will require the services of a solicitor and you should ensure one is assigned to your case.
You may be asked to pay an accident compensation company a percentage of any award or settlement you receive, regardless of the effort it took the specialist to investigate your claim. Other conditional fee agreements include no loss, no fee provisions, which can involve hidden costs. Ask whether you will be required to pay the company any money at any time. Optimally, the cost of your claim, if successful, should be borne by the defendant or the defendant's insurance company. This includes your solicitor's fees.
A specialist who is expert at litigating claims should be well versed in the many ways damages can be calculated. Compensation can be sought for general damages, such as your physical injuries, pain and suffering, lost wages, and loss of amenity. It can also be awarded for special damages, including loss of future earnings and any expenses related to or resulting from your accident. Some of these costs can be easy to overlook and difficult to prove.
Liability
An accident compensation specialist will ascertain who is liable for your accident through acts of negligence, violations of the law, or both. There are circumstances in which you might be partly to blame for what happened, but another party contributed to the accident and can be held partially liable. The accident compensation company must figure the total amount of damages you can claim based on medical evidence of your injury and documentation of other costs. An estimation of the value of damages is often based on precedents. The Financial Ombudsman Service publishes on its website case studies of ombudsman decisions showing how disputes are resolved when insurers refuse to pay. These case studies can give you a general idea of how damages are valued.
If you were injured in a traffic accident involving an uninsured driver or a hit-and-run driver, you can submit a claim for compensation to the Motor Insurers' Bureau (MIB). Insurance companies fund the MIB.
Your local Citizens Advice Bureau can help you to evaluate and compare the services of accident compensation companies. The Law Society can also refer you to a reputable solicitor who specialises in accident claims.
You can educate yourself and help with the preparation of your claim by reading through the materials available on these organisations' websites:
The Royal Society for the Prevention of Accidents
Brake, the national road safety charity
More information about documenting your accident and its costs can be found in
Evidence and Documentation of Accident or Injury
.
You might also like...