Investigating Your Own Personal Injury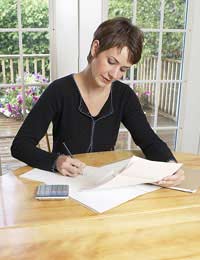 The investigation of personal injury and accident claims is a lucrative industry with many specialties and niche markets. Chances are you'll require the assistance of a professional if your compensation claim is a large one or very complex. Learn more about the process of obtaining compensation and about choosing an expert to represent you by reading the related articles on diyspy.co.uk.
Proving Liability
To prove the merit of your claim you or your agent will need to be able to demonstrate who is liable for your accident. Liability attaches through acts of negligence, violations of the law, or in some cases both. You might be held partly to blame for what happened, but if another party somehow contributed to the accident, then the person can be held partially liable.
What might have contributed to your accident? Were you adequately trained for the task you were performing? Did a product or piece of equipment malfunction and cause you harm? Did a responsible party take reasonable precautions to prevent your accident? Were traffic signals or warning signs in place to alert you to potential hazards?
Meeting Deadlines
There are time limits for reporting accidents and injuries, notifying the responsible parties, and filing compensation claims. The sooner you meet the deadline requirements, the better your chances of success with your claim. Anyone assisting in the investigation of your claim should remain in contact with you regularly and be available to answer your questions as soon as they arise. Don't leave it up to your agent to remember any unmet deadlines.
Calculating Damages
As we mentioned in
Investigating the Investigators
, you can seek monetary compensation for general damages, such as physical injuries, pain and suffering, lost wages, and loss of amenity. You can also ask for funds to compensate you for special damages, including loss of future earnings and any costs related to or resulting from an accident. Some of these expenses are easy to overlook and difficult to prove.
Calculation of the total amount of damages you can claim is based on medical evidence of your injury and documentation of other related expenses. An estimation of the value of damages is typically based on precedents established in similar cases. The Financial Ombudsman Service publishes on its website case studies of ombudsman decisions showing how disputes are resolved when insurers refuse to pay. If you can locate a case study with details similar to your situation, it should give you a general idea of how damages are valued. When you hire a professional to handle your claim, you're paying the person to find out on your behalf what you should be able to expect in terms of a monetary award for damages or an out-of-court settlement of your claim. Needless to say, this is perhaps the most crucial aspect of any claim. That's why it pays to enlist the services of a specialist with extensive experience investigating cases exactly like yours.
Assure yourself of engaging a qualified solicitor or compensation claim manager. Obtain references and diligently research the company's or individual's background. Your local Citizens Advice Bureau can help you judge the professional reputation of the agency that wants to help you with your accident claim.
You might also like...