Search Engines: Get Speedy Results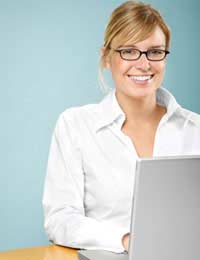 At the beginning of 2007 the major Internet search engines include Google.com, Yahoo.com, Windows Live Search, and Ask.com, all of which have UK-specific versions. Because of their scope, these four tend to provide better results than some of the many other search engines available. There will always be new contenders for the top ranking, and you may find another search engine you prefer simply for its user interface.
Search Engine Watch charts the features of major search engines and reports on how they function and improve. The Search Engine Watch website was originally developed for web designers who wanted to optimise the websites they created, but its information is also used by librarians, students, and investigators for whom the ability to navigate the Web is crucial. On the Search Engine Watch website, you can find good, basic information about making the most sophisticated use of search engines.
If you're accustomed to reading the results of search engine queries, then you're also able to predict how the information you seek might be phrased or spelled in the immense variety of websites and documents published online. Don't overlook the potential for information found on the Web to be misspelled. If necessary, try a query that is a common misspelling of your subject's name or address.
Generally, when seeking information about a specific person, company, or address, the best initial strategy is to enter all of the specific query terms and modifiers likely to appear in one document or web page. For example, begin a search by keying in a person's name and the city in which the person resides. Be sure to differentiate between the two components of your query by placing quotation marks around the name of the person:
"Jane Frances" London, UK
Without the quotation marks to indicate your intention, the search engine might generate a result containing Jane's surname in one sentence, the city in which she lives in an unrelated paragraph, and the name "Jane Hammond" in a photo caption, none of which have any relevance to the person named "Jane Frances."
A search engine faced with a query lacking quotation marks to distinguish your subject's name from a location could easily deliver results containing information about "Jane Frances London of Cheshire, UK."
If you're investigating a company whose name eludes you, describe it using two or three specific terms. For example:
"auto repair" + Bristol + James
The search engine may locate a website for "James Wilson & Co. Auto Repair in Bristol," which might be the very business you need to contact. When presented with the query as described, the major search engines are advanced enough to produce results that also include "James Automotive Services, Bristol." The more precise and accurate your search terms, the better your search results will be.
Be systematic and persistent when designing queries. A search for "Tom Jones" may disregard instances of "Thomas K. Jones." Try several combinations and possible spellings.
A productive search can be conducted by keying a known telephone number or email address in the search engine text box. A telephone number or email address is more unique than a name and may help a search engine quickly locate a personal or business website or listing.
Advanced Search Techniques
Learn more about Boolean searches, if you want to hone your online research skills. The major search engines, however, seem to automatically read queries intuitively. You'll know by the quality of the results whether your logic in constructing a query was interpreted or misconstrued by the search engine.
Advanced search features help limit, or narrow, the field of your search by a date range, country, language, or other restrictions. Google's homepage displays a link to its advanced search. Yahoo.com, Windows Live Search, and Ask.com, may provide a link to an advanced search page only when your first set of search results are displayed on screen for you.
Persistence Pays
Don't assume good resources will always appear on the first page of results returned by a search engine. Much depends on the design of your query, the quality and popularity of the website on which the results you seek can be found, the sheer volume of web pages for an engine to search, and timing. Websites appear and disappear continually. A new website with a bit of pertinent information may not be indexed by a search engine until next week.
If you locate a list, or directory, of subjects or businesses that seem to match your query terms, notice whether the directory is published by an advertising concern. You may be able to discern the listings were paid for, and such listings naturally tend to be less comprehensive. If the exact result you're looking for is not listed, keep searching.
At present, search engines do not return results from many databases likely to contain the information most useful to you. Some of these database resources, referred to as the deep web, require subscriptions or access fees. They include certain kinds of government records, publication archives, telephone directories, and library catalogs. Yahoo! Search Subscriptions is one example of a search that targets the deep web. For more information, see Online Databases for Investigative Use.
When the practice of online research was relatively new, it was aptly referred to as data mining, because it can be so laborious. Patience is the ultimate virtue for an investigator. You'll need it when sifting through the seemingly endless resources available online.
You might also like...
Trying to trace my husband who was last seen in 1970 had it on tv on lost touch for years, searched through genes re-united, phoned family that I know is still alive, checked over the years still married I believe he changed his surname around 1969 so I am at a loss on how to carry on is he dead do you have to give birth cert for funeral which would give his real name ? if so how can I get to check this ? if I have him pronounced dead how if he has changed his name and don't know the assumed name any help please
smokie
- 23-Oct-15 @ 9:35 AM