Fighting Online Cheats With Scam Baiting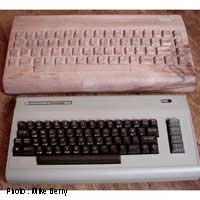 Sick of having their inboxes clogged up with emails from Nigerian fraudsters promising unimaginable riches, the targets are fighting back by attempting to beat them at their own game.
The Nigerian 419 Scam
If you have an email account then it's more than likely that you will have been targeted by a '419 scam' at some point - if not on a frustratingly regular basis.
Named in reference to a section of the Nigerian legal code that deals with fraud, the 419 advance fee scam is one of the most common internet cheats, and is essentially a confidence trick in which the target is persuaded to advance sums of money in the hope of realising a much larger gain.
The scam emails typically take the form of an elaborate story in which the correspondent, often a government official or royal family member, asks for help in accessing a large sum of money or gold, for which they will offer a share as way of payment. Ludicrously far-fetched and badly written, who in their right mind would ever fall for them?
But the fact that they continue to clog up our in-boxes shows that people do fall for them. For the scheme to work all it takes is an occasional gullible victim with judgment impaired by the promise of untold riches. A recent study found that it took an average of 12.5m spam emails tempt a positive response, but with large operations sending billions of messages they can still make as much as £2m a year.
What is Scam-Baiting?
One way it is being combated is with scam-baiting, a form of Internet vigilantism where the participant poses as a potential victim to the scammer in order to waste their time, disrupt their scheming, gather information that could be of use to authorities, or just publicly humiliate them.
It is the entrapment of scammers for the entertainment of others that has made scam-baiting the popular online sport it is today, with hundreds of websites now documenting variously surreal, innovative and juvenile exploits in trying to beat fraudsters at their own game – namely in using greed as bait to ensnare.
One scam-baiter posed as a director of an art dealership and through a series of ingeniously crafted emails and the lure of a large cash payment he managed to convince the scammer to craft an intricate wood carving of a Commodore 64 computer and then send it to him.
Under the pretext that in order to believe they are real people they need to pose for a photograph in which they hold up signs on which the name of the baiter is written, many scam-baiters have convinced scammers to pose alongside names such as 'Ben Dover' and 'Iama Dildo'.
Combating Criminals or Merely Ridiculing Them?
But such juvenile ridicule of oblivious-looking Nigerians on scam-baiting sites can evoke feelings of unease as much as amusement. However, it's easy to forget the grief the scammers can cause.
To date at least 25 murders have been linked to the fraudster gangs. In one incident a Czech doctor who had been duped out of more than £400,000 charged into the Nigerian Embassy in Prague and shot dead the leading consul.
What's more while some scam-baiters are motivated solely by a sense of mischief or malice, other have a more serious intent, believing they are performing a civic duty by helping combat these criminals, regardless of how absurd their methods may be.
Ultimately, although the efforts of scam-baiters won't stop the fraudsters, for every minute they are tricked into writing out Harry Potter novels or re-enacting Monty Python sketches, the scammers are prevented from attempting to rip off someone else. Furthermore, the publication of their actions will also help increase awareness about the danger of scam emails, and information gleaned from their email exchanges can also passed on to the police to be used constructively in the real battle in stamping out the scammers.
You might also like...