Tracing Beneficiaries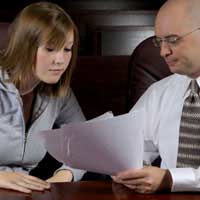 Everyone occasionally fantasizes about being the recipient of an unexpected inheritance. For many of us the discovery of even a modest sum in a neglected bank account following a distant relative's death would be a welcome windfall. But, what happens if the intended recipients are unaware of the existence of the funds and efforts to locate beneficiaries are ineffective?Unclaimed assets can exist in the form of trusts, pension fund payments and surpluses, insurance payments, court awards, investment shares and dividends, lottery prizes, security deposits, dormant accounts, and other holdings. Beneficiaries may also be due property that goes unclaimed.
Locating missing heirs and beneficiaries on behalf of financial trustees is a profitable business for private investigators and probate genealogists, who sometimes charge a percentage of the funds due to the beneficiary. Occasionally, however, the value of a benefit is insufficient to warrant paying an investigator or genealogist to locate the intended recipient.A trustee or fiduciary is only obligated to make reasonable and diligent efforts to contact beneficiaries. When such efforts are unsuccessful, funds can remain unclaimed, yet they remain the property of the original owner or the owner's legal heirs with no time limit. Although the unclaimed funds may be dispersed after a lengthy waiting period, the rights of the owner or the owner's heirs remain in effect, and the funds can still be legally claimed.
Finding Evidence of Existing Benefits
A will is the first document many potential beneficiaries seek for information. The solicitor who prepares a will retains a copy. In addition to solicitors, personal financial advisors and accountants often possess detailed financial statements for their clients.
To locate potential sources of benefits, you can also search for policies, records, statements, cheques, or electronic payments issued by or made payable to:
Insurance companies
An employer's pension fund, group life insurance policy, or benevolent association
Retirement savings or investment accounts
Investment shares and funds (such as stocks, bonds, and mutual funds) or the broker or financial advisor who handled their purchase
Banks and other financial institutions, including accounts accessed only through the Internet
Associations that may have offered life insurance or accidental death insurance to members and can refer you to the insurance carrier
Automobile clubs providing insurance coverage
A credit card account used to purchase airline tickets, which may have provided insurance to the purchaser in the event of a plane crash
Credit or mortgage life insurance carriers
Inquire About Unclaimed Benefits
If you believe a financial institution or organization might be holding funds you can rightfully claim, you can contact the company directly.
If you have only a vague idea of the type of business or agency that might be holding unclaimed assets you could claim, you can attempt to trace the funds for free through:
NationalSavings.co.uk
BBA.org.uk
ThePensionService.gov.uk
BSA.org.uk
Experian, the credit reporting agency, offers a fee-based service called the Unclaimed Assets Register, which is a large database of unclaimed fund records. The Unclaimed Assets Register might be helpful if you don't know where to begin your search.
There are many other research service providers and probate genealogists that offer to trace unclaimed benefits for a fee. Before engaging their services, you should compare costs, research the company's reputation, and read the fine print.
You might also like...