Meeting Long Lost Relatives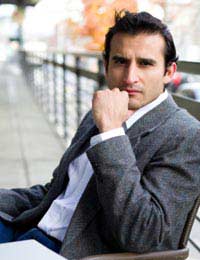 Unfortunately there are a lot of people who like to get something for nothing and those who pop up as "long lost relatives" may well be attempting to pull off some sort of scam. If you are about to meet someone who claims to be a family member that you've never heard of, approach the situation with caution. Ask for and verify documents that might establish a family relationship, agree to meet this individual in a public place and withhold any personal or contact information about yourself until you get to know the individual better. If the individual asks for something inappropriate such as money, access to family assets or to see children, consider detailing the meeting to your solicitor or a police officer just to be on the safe side.
Ask For and Verify Documents
In today's world strangers can obtain information in a variety of ways. Public records can be searched in hard copy or online, phone books will yield contact information and people's personal websites and 'blogs can all contain details that, if memorised, can make it seem like an individual has intimate details of someone else's life. Do not allow strangers to give small snippets of information and trust that this establishes a family relationship. Instead, ask for a number of documents that clearly show a relationship between you (birth certificates, passports, etc.) and verify these with an outside source. Have the individual send these documents through a general email address or a P.O. Box to avoid disclosing your home address. If you still feel uneasy or you can not verify the documents, consider running a private background check on the individual.
Meet In A Public Place
It's only common sense not to invite a stranger into your home so agree to meet a potentially long lost relative in a neutral, public area. If you do not know what each other looks like, arrange a small signal such as carrying a particular book or wearing a particular button. Cafes and restaurants are always good choices for meetings, as are public museums or galleries or even libraries or genealogical services which could help you further investigate your family relationship.
Withhold Personal and Contact Information
It might be tempting to want to give a stranger more information about yourself if (s)he seems normal upon your first meeting. Resist this urge. If in fact the individual is a seasoned con artist then it is literally his or her job to charm information out of you. Do not give him or her details of your home or office, refrain from offering details about your living relatives and their home lives, and if you feel that the other individual is asking too many questions simply say that you'd like to keep the conversation focused on your family history. Once you leave the meeting and have time to reflect on the conversation you'll be in a better position to judge how you'd like to proceed.
Follow Up With Professionals
If you're gut instinct is that your long lost relative is not telling the truth, follow it. Detail your meeting to a solicitor, police officer or professional private detective and follow any advice that your are given. At the same time warn family and friends of your interactions as the same individual may attempt to get in touch with them in the future. Explain your reasons for not trusting the individual and produce any evidence that you have to refute his or her stories. The more people you can warn about this person, the safer your family will be.
You might also like...