How Long Before a 'Missing' Person is Missing?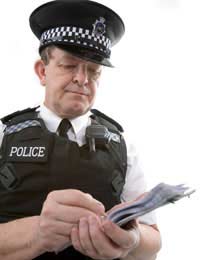 Although it's devastating when someone you care about goes missing, it's important to know that you may not always be entitled to enlist the assistance of the police force to locate the person. If the person about whom you're concerned is a competent adult, the police may be unable to justify becoming involved. Simply stated, adults have the right to come and go as they please, even when it greatly distresses those who love them.
When are the police able to take on a search for a missing person? The length of time a person has been missing is not the most crucial factor. Usually, local police officers will take an official report when one or more of the following circumstances exist:
The missing person is not yet a teenager

Younger children who go missing are automatically presumed to be in danger. The police should, and usually do, initiate a search for a young child at the child's home or the specific location from which the child is missing. Often, a missing child is discovered sleeping under a bed or hidden in a cupboard where caregivers never thought to look.

The missing person is an older juvenile who has run away from a parent or caregiver
The missing person, regardless of age, is mentally or physically impaired to an extent that would cause the person to be in danger or to be a danger to other people

For example, the police would begin immediately to search for a missing Alzheimer's patient.

The police have good reason to believe a person, regardless of age, is involuntarily absent from the place where he or she is expected to be
Police normally begin an investigation when they have found sufficient evidence of what is commonly referred to as "foul play." In other words, a police investigation will proceed immediately, if there is reasonable indication a person has been abducted or harmed.
In 2006, a remarkable collaboration among police and news media resulted in the implementation of the Child Rescue Alert system, which was designed to prevent child abductions from resulting in tragedy. If police determine there is a legitimate reason to believe a child has been abducted and is in danger, the public's assistance is enlisted promptly. Child Rescue Alerts are broadcast at frequent intervals on radio or television.
Assisting the Police
If a police investigation is undertaken, a relative or friend can assist by providing a good recent photograph of the missing person and a detailed description of the person's physical characteristics, clothing, mental condition, means of transportation and potential destinations.
Today, it's not uncommon for families to keep their children's fingerprints or DNA specimens in a safe place in case of an emergency. The local police agency can give advice on obtaining fingerprint or DNA records and how to preserve them.
Technology now permits parents to equip their children with mobile phones that incorporate GPS devices and can be tracked remotely. But, technology has yet to replace the custom of marking the measurement of a growing child's height on the bedroom doorpost. Parents with current details about their children can report the information without error or delay when a crisis occurs.
The UK Police National Missing Persons Bureau does not take reports directly from citizens. However, the agency's website, Missing Persons, provides helpful resources.
For more information about charities and other organisations that can help in the search for missing persons, or assist individuals attempting to find lost relatives, refer to www.look4them.org.uk.
In a dangerous emergency, the police are the first responders in a missing persons case. When the situation is not life-threatening, the burden of the search for a missing person shifts to the family and loved ones. There are many sources of assistance beyond the police, who may only be able to offer advice and referrals. Bereft family and friends can find support through agencies that work to resolve missing person cases while preserving the rights of missing individuals who wish to stay away.
You might also like...