How Child Rescue Alert Works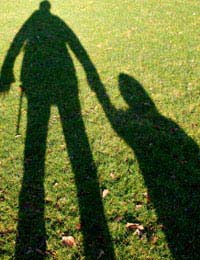 When a child is believed to have been kidnapped or abducted away from the care of its parent or legal guardian, one option at the police's disposal is a Child Rescue Alert. The Child Rescue Alert was launched in 2006 by the UK Police National Missing Person's Bureau. It is comprised of a system of immediate news flashes on the television and radio which notify the general public that a child has been abducted and is believed to be in physical danger. The Alert itself is a powerful tool and is not used often. Indeed, it is saved for circumstances in which the location as well as the physical safety of the child is unknown.
Issuing a Child Rescue Alert
In order for a Child Rescue Alert to be ordered, there are four main criteria that must be met. These criteria include that the child in question is under (or believed to be under) 18 years of age, that the child in question is believed to be kidnapped or otherwise abducted, that the child in question is believed to be at risk of serious harm or death, and that it is believed that the there is enough information about the case that the public may be able to help. These criteria are subjective, so a police officer of at least the grade of a superintendent will make the final decision of whether or not information will be released for a news flash.
The News Flash
When a Child Rescue Alert is issued, a news flash will be carried by any radio or television station with which the individual police force has an agreement. These alerts are transmitted every fifteen minutes for a four hour period and there main purpose is to grab the public's attention and spur someone who might recognise something about the case to contact the police. In general, a news flash will contain information such as a description or photograph of the child in question, the location and nature of the believed abduction, a description, photograph or CCTV footage of the believed abductor, and/or a description of any vehicle that was believed to have been used in the abduction.
Further Information about the Child Rescue Alert
Further information about the Child Rescue Alert in the UK can be obtained from the Police National Missing Persons Bureau. The Bureau has set up a website at www.childrescuealert.com for people interested in the Alert, or the Bureau can be contacted at 020 7230 4029. These contact methods should only be used for general information about the Child Rescue Alert system, however as further information about a particular alert will be announced in news flashes and those particular instructions should be followed for reporting information on a specific missing child.
The Child Rescue Alert is an innovative method for disseminating information to a great number of people when a child's health and safety are suspected to be in danger. If an alert is broadcast in your area, please pay attention to it and encourage others to do so as well. You never know, you may know something that could be of use to bringing a child home safely.
You might also like...