The Aftermath of a Stressful Confrontation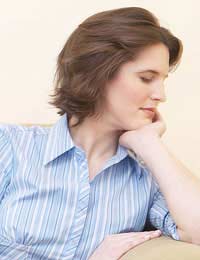 Euphoria is a common but temporary aftereffect of a stressful confrontation. During the initial stage of adjustment to new and perhaps shocking information you'll be filled with energy and prepared to make immediate changes. You can be motivated by anger, righteous indignation, or relief at finally discovering the truth. Just remember, those intense feelings will gradually change. Don't do anything rash. When the adrenaline wanes, chances are your anger or excitement will, too.
Support Networks
You will want and need to talk about the situation. It can be good to discuss your feelings and listen to other people's opinions. However, it's best to share your experiences only with those who can be trusted not to misuse the information. Don't let someone encourage you to take actions you'll regret.
At first, friends and family can be very supportive. However, it's easy to underestimate how long it takes to recover from a crisis. If you have a difficult time processing troubling news or coping with the fallout after a confrontation, some of the people you rely on will eventually grow tired of the subject. Locate a support group or a professional counsellor with whom you can discuss your frustrations. Give the people closest to you a break by sharing your concerns with others who have gone through exactly what you're now experiencing.
These free services will get you going in the right direction:
Advice & Counselling

Advice UK
Citizens Advice Bureau – Advice Guide
Kidscape
Victim Support
YourRights

Identity Theft

Fraud Reduction
Identity Theft Resource Center
Privacy Rights Clearinghouse
Safe from Scams

Mediation

Mediation Northern Ireland
Mediation UK
Scottish Mediation Network

Missing Persons

Look4Them
Parents and Abducted Children Together (PACT)
Stress and Anger Management
If you have a problem with anger management—yours or someone else's—you can learn many effective coping techniques. Angry people often feel they've been insulted, disrespected, or treated unfairly, so they try to force things to go their way. Frustration, hurt, and disappointment can make anyone want a different outcome. When an immediate solution is unavailable, making outrageous demands is usually not the best approach. Instead, reframe an expectation as something to hope for rather than something that must be forced to happen.
People react differently to traumatic events. Some resolve matters quickly and then ruminate very little on the past. Others tend to dwell on stressful events, question why things happened to them, and worry about what the future holds. Accept your limitations along with your strengths, and try not to judge yourself too harshly. At the same time, recognise the perfect opportunity for change that can make your life better. Cultivate resilience. Learn healthy new ways to adapt.
Not every problem will have a solution. If you expect one, you'll probably be disappointed. A better approach is to learn how to accept the situation and begin making one choice at a time that will bring a small improvement. As time passes, you'll look back in disbelief at how far you've progressed. The aftermath of confrontation can be a time for incredible growth.
You might also like...