Can I Find a Person From His Previous Known Address?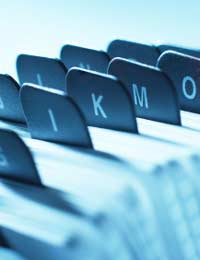 Q.
I am looking for a person who used to be a neighbour. I don't know his surname but I do know the address he moved to. Is there any way I can search for this address to find a surname and then to where this person might have moved.
This is from the mid 80's in England.
(D.J, 23 February 2009)

A.
Although the Internet has made the task of locating lost friends and family a great deal easier, this type of address search is still best undertaken in the real world.
The Local Electoral Register
More specifically, your search should begin with your local electoral register. This contains the names and addresses of people living in an area, who are over the age of 18 and who have registered to vote.
Normally you would find it difficult – and no doubt have found it so already – to locate somebody without first knowing their surname, as the name is usually the first piece of information you need to begin any search. However, the electoral register is arranged in order of polling district and within them, by street order. So, although not much use for a name-based search (you are unlikely to find a version of the list arranged by resident name), it is ideal for your search. The electoral roll will be able to tell you who lives at a particular address.
The electoral register will normally be located at the local library and at your council's civic centre. You will be able to look at it under supervision and also make any handwritten notes. You may also be allowed to purchase an edited version of the register.
Archived Registers
The register will only cover current residents, however. If your friend has subsequently moved on from the known address then you will need to ask where you can consult archived copies of the register. This way you can look up your neighbour's address at the time in the mid-1980s when they first moved there.
Many councils run centres that specialise in local history, and provide records such as census returns, parish and nonconformist registers, as well as old editions of the electoral register. These have proven to be popular sources of information for people researching their family histories. Although the web is a very valuable tool in local history research, with some records now online, local information centres are still by far the best source of local historical records.
Good luck in your search!
You might also like...