About Our Site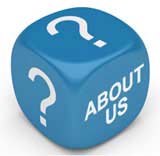 DIYSpy was formed to offer a unique reference point on conducting your own private investigations.
The unsettling feeling that our every action is being monitored is a common one in our modern security-obsessed society. It's now fair game for CCTV cameras to watch our every move, for our buying and viewing to be scrutinised, and our work telephone and email conversations to be recorded. In this 'database state', where reams of private information are being collected on each and every citizen, many fear this sensitive data is vulnerable to misuse.
Although there's little we can do about the threat to our right to privacy, we can at least take advantage of this spying society, with its free flowing databanks, to promote positive action. In DIYSpy we provide guidance on carrying your own investigations into areas like consumer action, crime prevention, missing persons and relationships.
Are you being cheated by your landlord, mistreated at work or being denied compensation? Are you looking for a long lost friend or missing person? Are you worried about identity fraud or criminals entering your property, or are you being stalked? Our team at DIYSpy are here to help answer these questions and many more, and also detail the tools you'll need to undertake your own investigations.

Related Articles in the 'Site Information' Category...