Is it Ever OK to Violate Their Privacy?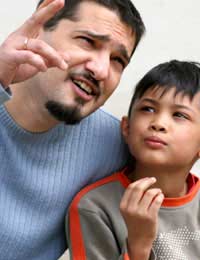 The Human Rights Act applies to children as well as adults. It gives children the right to due respect for their private and family lives, homes and correspondence and protects their privacy from unjustified interference by the government. For a public authority to violate a child's privacy rights, there must be a compelling necessity in the interest of legitimate objectives and in accordance with law. In other words, there must be a legitimate need, such as national security, crime prevention, or ensuring the safety of persons or property. In addition to being able to identify and articulate the need, the public authority must also act in compliance with all applicable laws.
The interpretation of privacy law depends to a large degree on public sentiment. As society's values evolve, so do the courts' interpretations of privacy rights.
Confidentiality Rights
The law applicable to confidentiality is a form of privacy protection that extends to children. A child's right to protection of confidential information is balanced with others' rights to freedom of expression and with the public's right to know. The courts recognise a breach of confidence as the violation of an explicit or implicit duty to keep information of a confidential nature from being improperly disclosed. A case involving a breach of confidence may entail a request for a court order, as when a celebrity seeks an injunction to prevent the publication of embarrassing photographs. The cost of such cases can make this avenue of legal recourse unavailable to all but the wealthiest individuals.
It's not illegal to record a telephone call or personal conversation to which you are a party, even when the other party to the conversation doesn't know you're making the recording. However, if the call or conversation was confidential in nature, and there's no counterbalancing need to reveal it, such as the public's legitimate interest in what was discussed, then you may not be able to use the recording as you had hoped. You cannot automatically provide the recording to a third party without the consent of the other person you recorded, except in certain circumstances prescribed by law. One example would be in order to prevent a crime from occurring.
Surveillance photographs and video recordings obtained by intrusive methods also can be suppressed by the courts, if they constitute a breach of confidence.
Restrictions on Children's Rights
The Child Act defines parents' responsibilities in relation to their children's legal rights. The act specifies what is meant by the term "parent." It accords the designation of "parent" automatically to mothers but to others only in certain circumstances or with specific limitations.
A child's parent has the right to act in the child's best interests. Therefore, if a parent can effectively argue that violating a child's privacy or breaching confidentiality is in the interest of the child's welfare, then the privacy violation might be permissible.
The courts also consider whether a child has the mental ability to responsibly invoke his or her right to privacy. Naturally, the younger the child, the less likely it is for the court to consider a parent's actions to be a violation of the child's privacy rights.
If necessary, the courts balance the conflicting interests of parent and child while taking into account the child's welfare above all.
More information about important issues related to privacy and data protection can be found in the article Installing Bugs and Cameras.
DIY Spy is sponsored by Purely Energy, who have funded a lot of our content. If you are looking for a low cost business energy supplier, take a look at their website.
DIY SPY IS FOR SALE.
This website is for sale [more info].
You might also like...